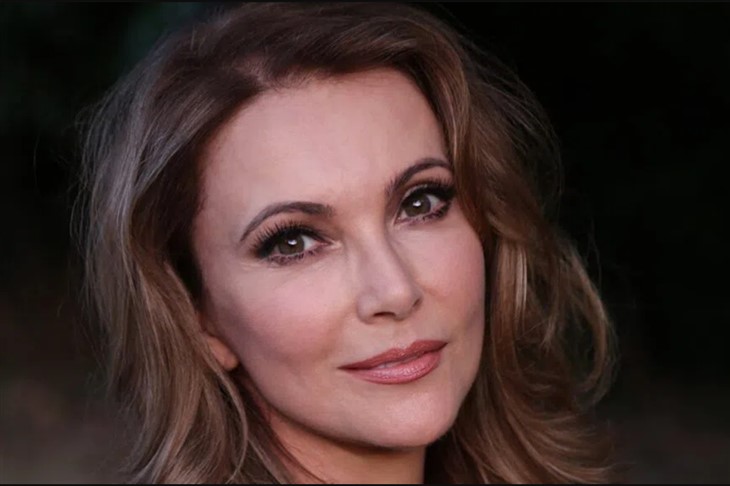 General Hospital Spoilers – Robert Scorpio Will Have A Love Life After All
Since Anna Devane (Finola Hughe) is so happy in a romance with Valentin Cassadine (James Patrick Stuart), she wants Robert Scorpio (Tristan Rogers) to be as happy as she is and get a love life too. Well, how prescient of her to bring that up because somehow Holly Sutton (Emma Samms) turns up in the Quartermaine boathouse and Olivia Quartermaine (Lisa LoCicero) comes across her.
This would make a little sense since it was Olivia who tried to track down Holly with Robert in 2020, but they sadly believed she was dead when the audience knew she was alive. Olivia will summon Robert to the Q estate and he won't believe his eyes when a very wet Holly is standing right there.
GH Spoilers – Lucy Coe Goes Rogue
Lucy Coe (Lynn Herring) is NOT happy with Anna at all since she summoned Martin Grey (MIchael E. Knight) back to town in the hopes that Martin will convince Lucy to stay away from Victor Cassadine (Charles Shaughnessy(, but no such luck. Instead, as Anna and Lucy spar on the matter, Victor listens in and learns just what Lucy has been up to thanks to the bugged necklace he bought her.
Not knowing she's been found out, Lucy agrees to another date with Victor on The Haunted Star, and this time, things go terribly wrong for her.
General Hospital Spoilers – Other Port Charles Happenings
A pregnant Esme Prince (Avery Kristen Pohl) is still locked in the Wyndemere storage room but she thinks someone finally comes to her rescue. Sadly, her luck is not as good as she had hoped. Elsewhere, Alexis Davis (Nancy Lee Grahn) and Kristina Corinthos Davis (Lexi Ainsworth) try to mend fences but it does not go as well as planned.
In Q land, Ned Quartermaine (Wally Kurth) and Michael Corinthos (Chad Duell) go to battle and we assume this has something to do with ELQ. Where is Valentin when you need him?
Finally, Cody Bell (Josh Kelly) and Britt Westbourne (Kelly Thiebaud) decide to team up and Curtis Ashford (Donnell Turner) starts questioning some of his recent decisions in life. Stay tuned to General Hospital weekdays to see how these stories play out.